F1 BMW Service Centre
Specialising in all BMW models. Personalised service. Cape Town, Western Cape. Maintenance and servicing your beloved BMW. I have worked in the motor trade for more than 10 years+ specifically with BMW's on all models. BMW's from the earliest to the latest 2011 BMW E90's.
079 629 0475
via email: info@f1bmwservicecentre.co.za
website: www.f1bmwservicecentre.co.za
German Auto Solutions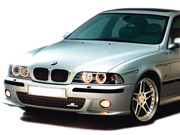 Specialising in all BMW models. Computer diagnostic testing done on all BMW's, cars & bakkies. Diesel & petrol. Mobile testing & fault light correction from engine to airbag.
Contact James at:
Cell and whatsapp:
071 493 7335