Welcome

to

BMW

4hire
Browse and find BMW's as well as other brands for hire.

Find out how to book

a vehicle for your special occasion and

how to enquire about vehicle rates & pricing.

View the history behind BMW4hire - what drives us, why we do what we do.

View local cars as well as Cape Town cars for hire.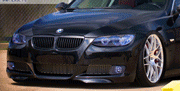 BMW4hire strives to streamline the driving process.